Create AI agents to answer your customers inquiries, help manage inbound contacts or develop sales opportunities pipeline. Let your employees and customers interact with AI agents in a smooth and natural conversations over any communication channels: Chat, Text (SMS and Social Media), Voice (Phone) and Email.
satisfaction.AI gives you access to an enterprise-class AI as a Service (AIaaS) platform with contextual natural language processing and understanding, sentiment analysis, deep learning, and extensive analytics in a single unified environment. Put your customers, visitors and employees at the center of your business to better understand them, collaborate with them and solve their issues like never before.

Augmented Customers
On-Demand Self-Service: User can directly reach out to the chatbot to ask any questions
24/7: Available at anytime, any day, 365
Multi-languages: Not a fluent English speaker? No problem! Also available in French & Spanish
Proactivity: Alert your clients of potential financial transactions, saving opportunities, etc
Appointments: A bot can schedule appointments between your customers and bankers
Augmented Agent
High Value Contacts: Limit the low value interactions between your agents and your customers
In Context: Offer relevant answers to your customers with highly customized services
Conversational: Fluidity and continuity in all conversations (NLP & NLU)
Appointments: A bot can schedule appointments between your customers and bankers
Full Control: Bankers fully manage the bot scenarios, its learning process and can even take-over live sessions through voice and text (phone, chat, sms, etc)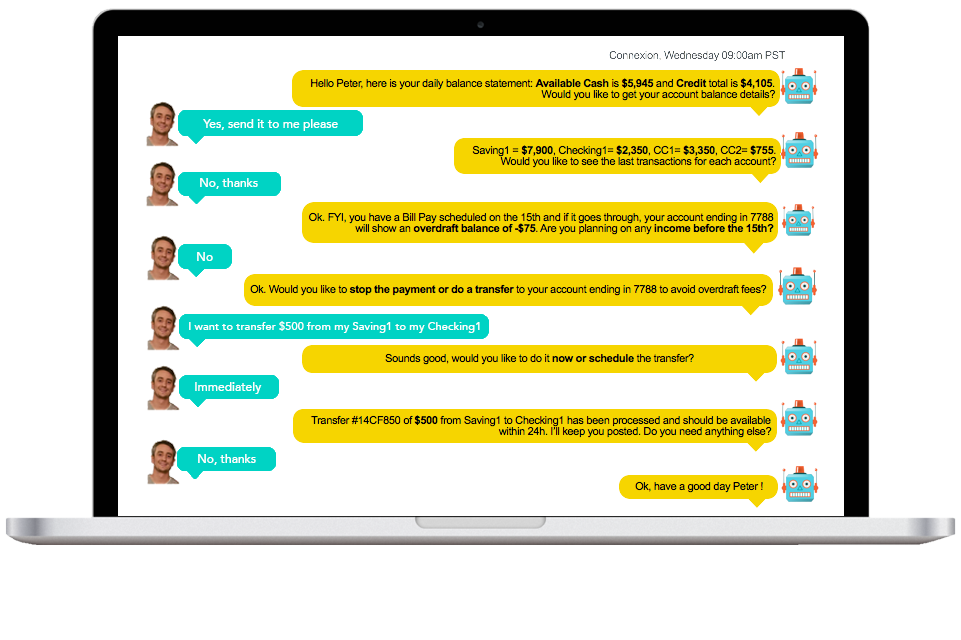 Get Ahead of your Users Requests
Make the best out of your customers profiles and habits.
Being proactive has never been easier.
Get Instant and Smart Answers 24/7
No matter what your users are looking for, your chatbot can guide them. Just nurture it with words and content.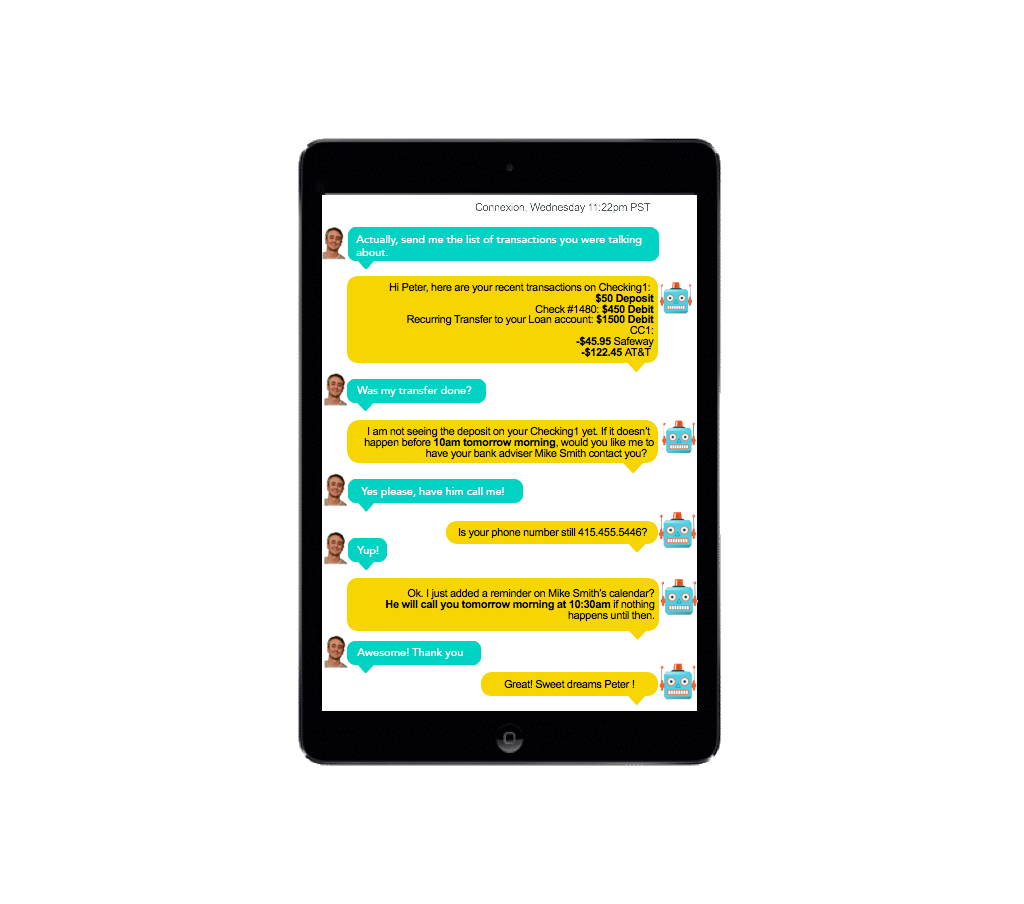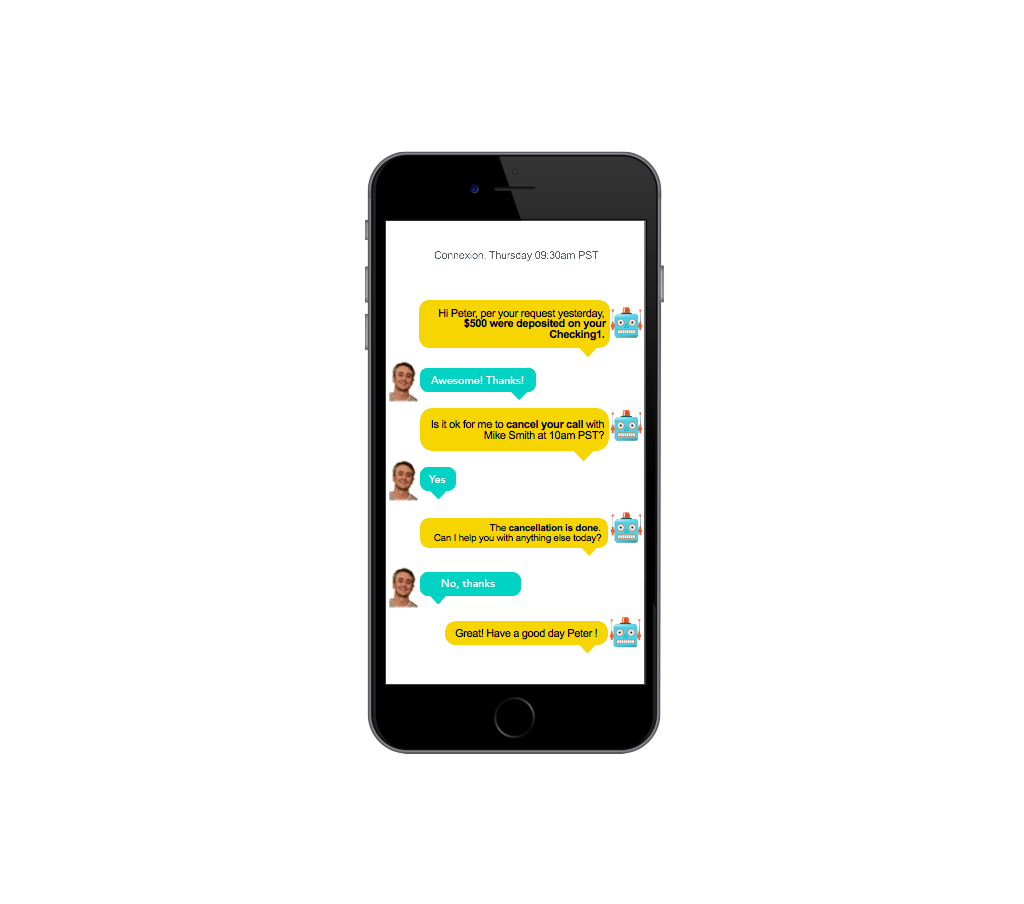 Create Tremendous User Experiences
Because not everything can be solved right away show your customers how you value them with a follow up chat or call at their convenience.
Use Natural Voice Language in your Conversations
Get complex, contextualized conversations between humans and AI bots.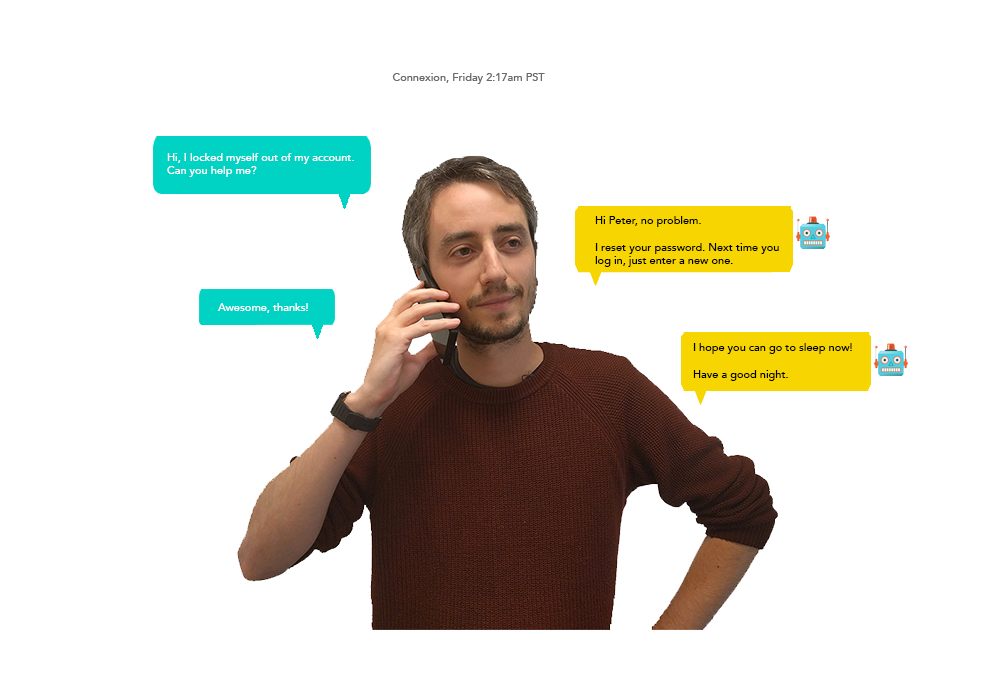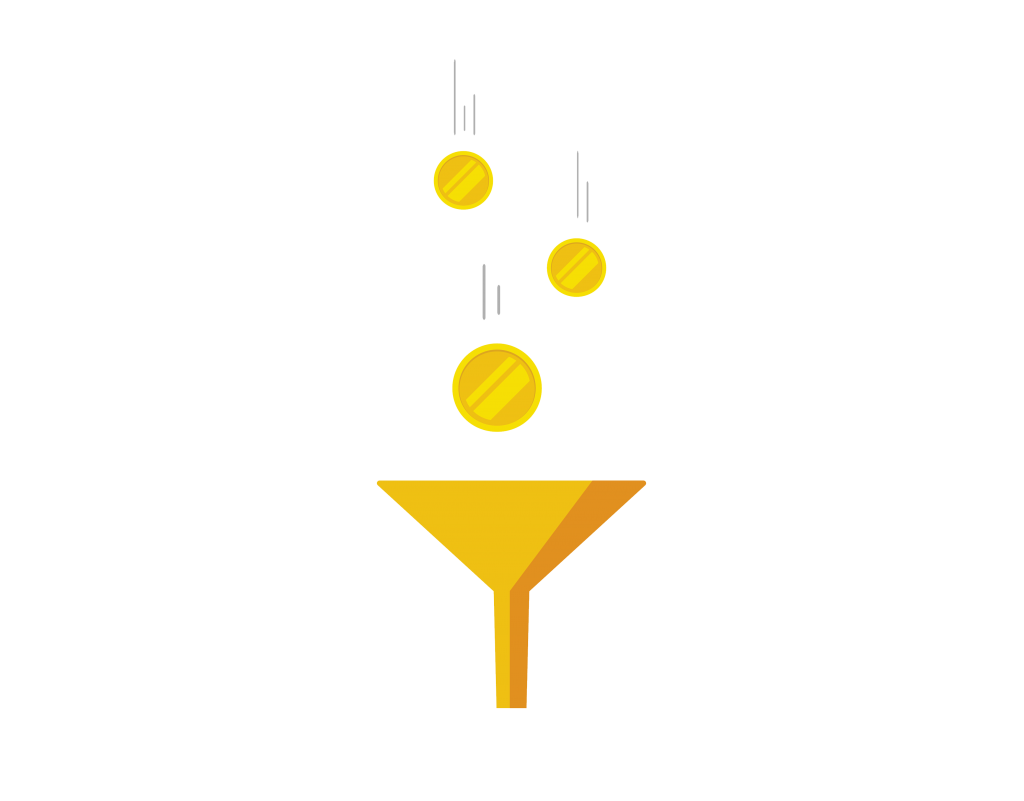 Convert your visitors into leads while you sleep
Because your users need help 24/7
make sure you still capture their info while your business is closed.
Communicate through Multi-Channels
Build and own your brand communications over multi-communication channels 24/7. Stay tuned with your customers favorite way to communicate.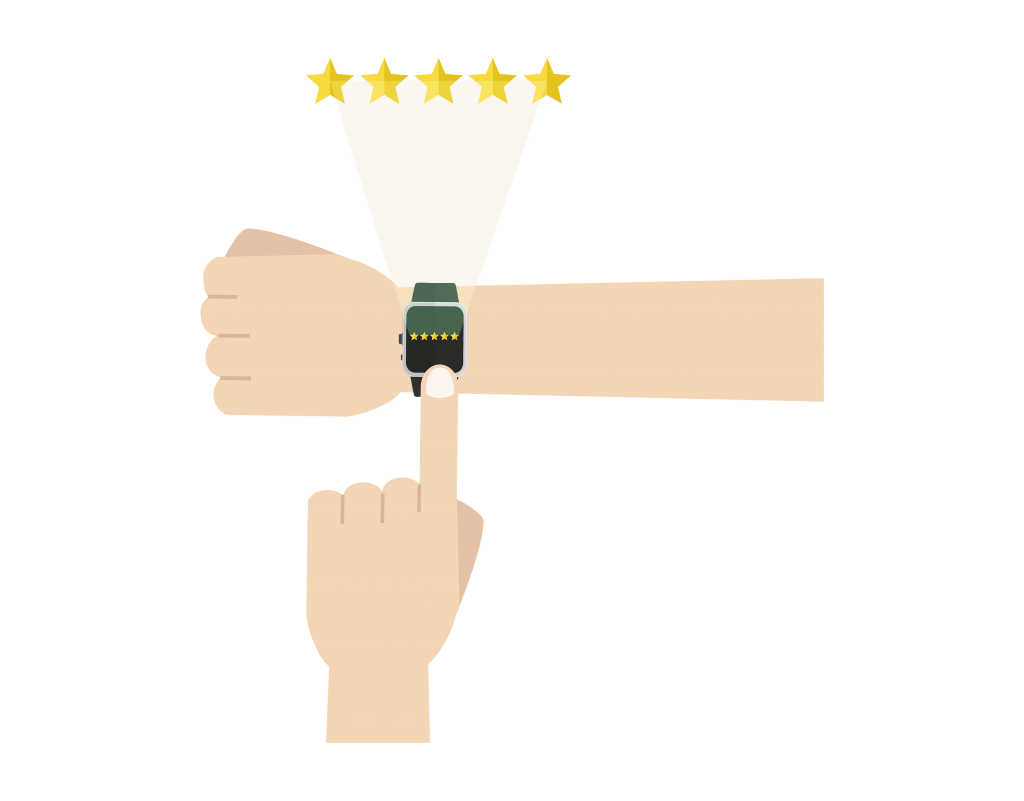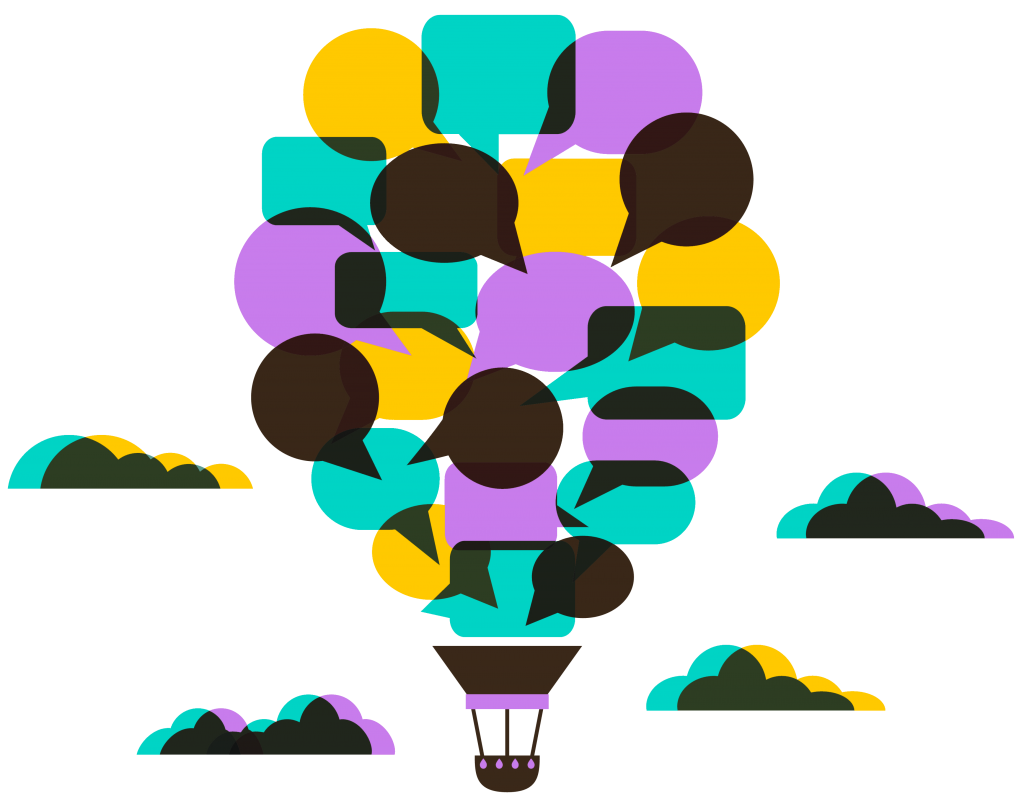 Use Multi-Language for your AI Agents
Communicate with your visitors and customers in different languages.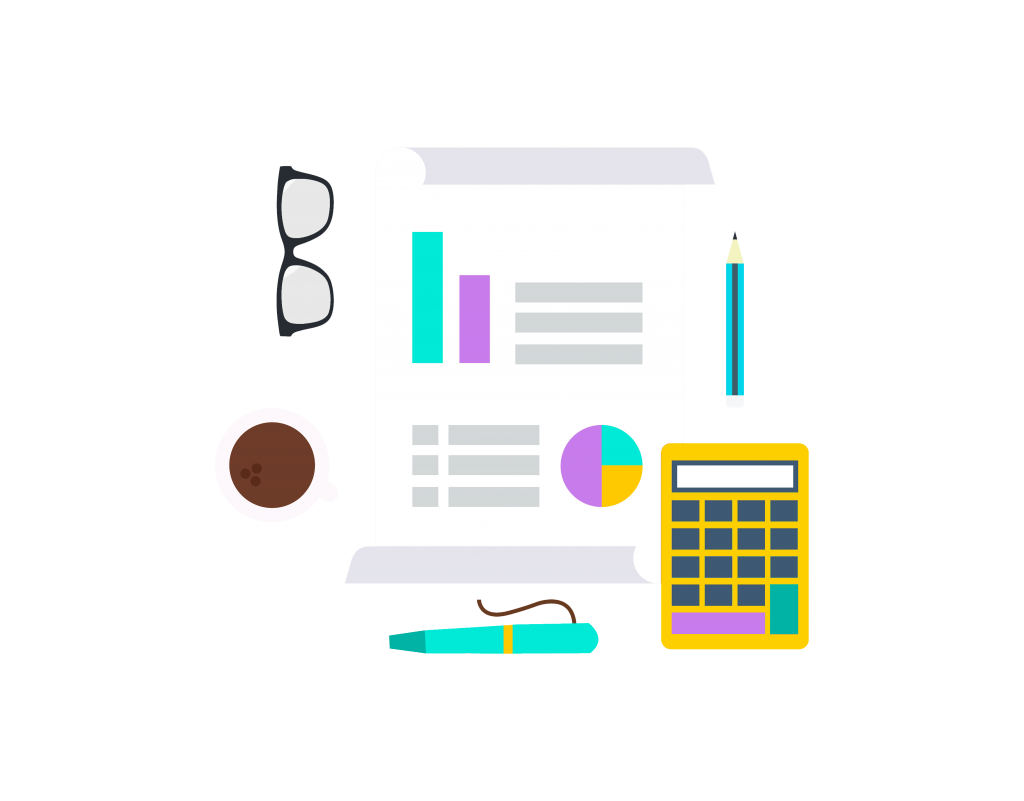 Get real-time analytics
Measure your AI progress and improvement. We've built an interface to give you immediate insights. Create usage and performance reporting in a few clicks.
Train & supervise your AI
Make it smarter about your company and products. With or without data.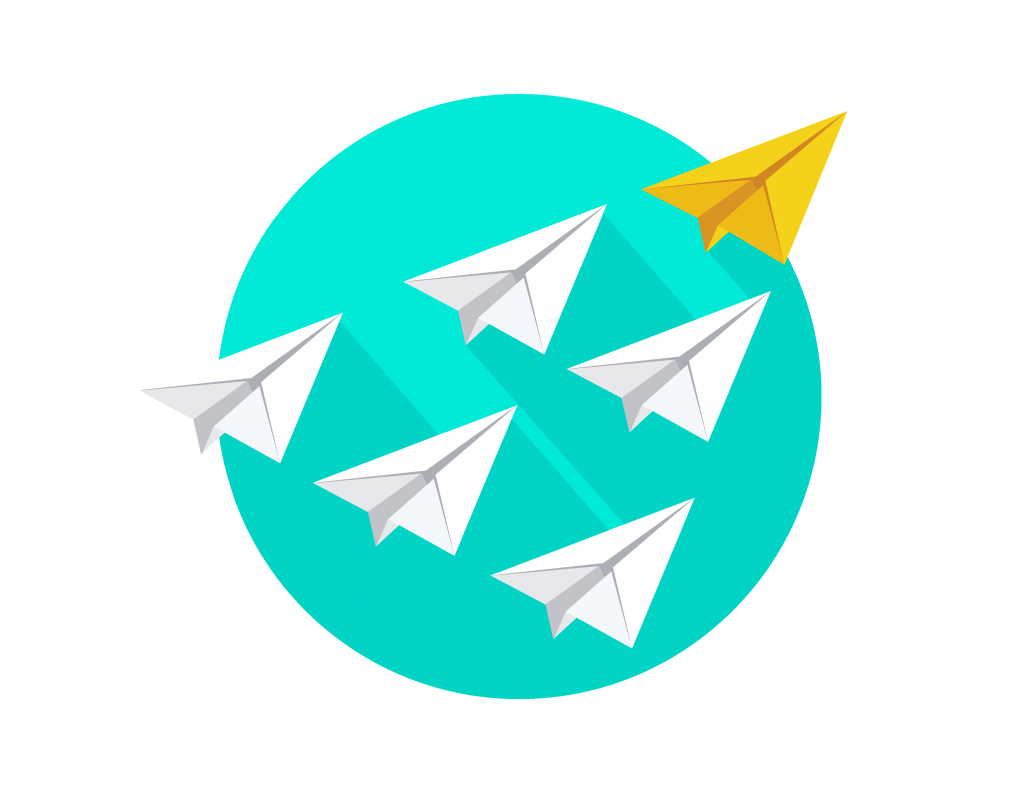 Ready to start
delivering an awesome AI experience to your users?